Other China-based EV makers also reported delivery data, sending Li Auto and XPeng shares rallying
Shares of Nio Inc. surged toward a record Monday, after the China-based electrical vehicle maker reported October deliveries that doubled to a monthly record of more than 5,000 vehicles.
The stock NIO, +8.96% climbed 8.6% to $33.22 in very active morning afternoon trading, putting it on track to close well above the Oct. 29 record close of $31.99.
Trading volume topped 211.3 million shares. That's enough to make the stock the most actively traded on major U.S. exchanges, and nearly double the full-day average of about 109.0 million shares.
Nio reported overnight that it delivered 5,055 vehicles in October, up 100.1% from the same period a year ago, and a new monthly record.
The deliveries included 2,695 of its 5-seater premium smart electric sport-utility vehicle (SUV), the ES6, and 1,477 of its 6-seater and 7-seater flagship premium smart electric SUV, the ES8.
The company also delivered 883 of its 5-seater electric coupe SUV, the EC6.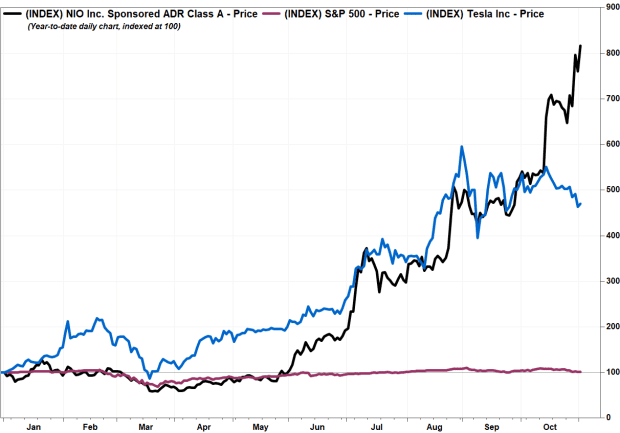 So far in 2020, Nio has delivered 31,430 vehicles, up 111.4% from the same period a year ago.
Shares of fellow EV makers Li Auto Inc. LI, +13.43% soared 14.0% and XPeng Inc. XPEV, +6.91% shot up 7.6%, after both companies also reported October delivery data.
Li Auto said early Monday that it delivered 3,692 Li ONES vehicles in October, representing a "steady increase" from the 3,504 Li ONEs delivered in September.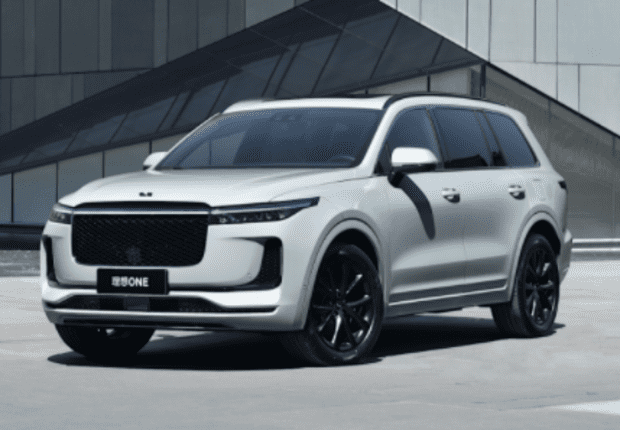 Meanwhile, XPeng said it delivered 3,040 smart EVs in October, including 2,104 of its smart sports sedan (P7) and 936 smart compact SUVs (G3).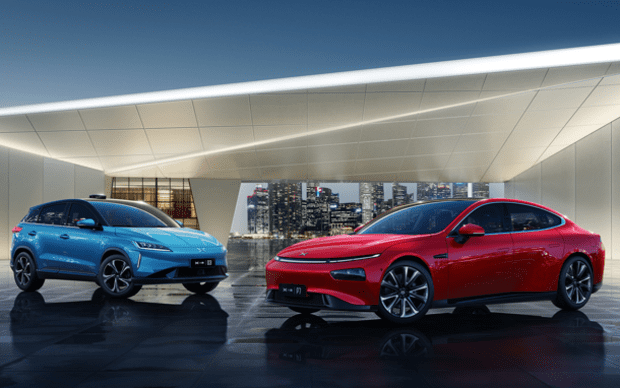 Nio's stock has skyrocketed 726.4% so far this year. In comparison, shares of U.S.-based rival Tesla Inc. TSLA, +3.21% have run up 372.9%, while the iShares MSCI China exchange-traded fund MCHI, +1.64% has climbed 22.3% and the S&P 500 index SPX, +1.23% has gained 1.9%.
Li Auto's stock went public in U.S. markets on July 31 and XPeng shares started trading on Aug. 31.
Among other U.S.-based EV makers, shares of Fisker Inc. FSR, +2.23% ran up 10.2% in afternoon trading, Workhorse Group Inc. WKHS, +4.09% tacked on 1.4% and Nikola Corp. NKLA, +1.47% edged up 0.8%.