Critical information for the U.S. trading day
Play it again, Tim Cook.
Apple AAPL, +0.50% just might pull yet another rabbit from the hat at its big iPhone launch event today. The company's shares are in the green in premarket action, helping stock-index futures edge higher.
It's hard not to get swept up in the excitement that only Apple can generate, with potentially three new iPhone X models headed our way. It's looking like a case of the bigger and the pricier the better.
"Apple has realized that the way to continue driving earnings growth as iPhone sales plateau is to squeeze bigger margins from their sales with higher prices," writes Neil Wilson, chief market analyst for Markets.com.
"It's working and the earnings are flowing despite concerns that iPhone sales growth has peaked."
With that in mind, it's time for a refresher course on how Apple has behaved after past iPhone launches. That history is shown below in our chart of the day, which has been making the rounds.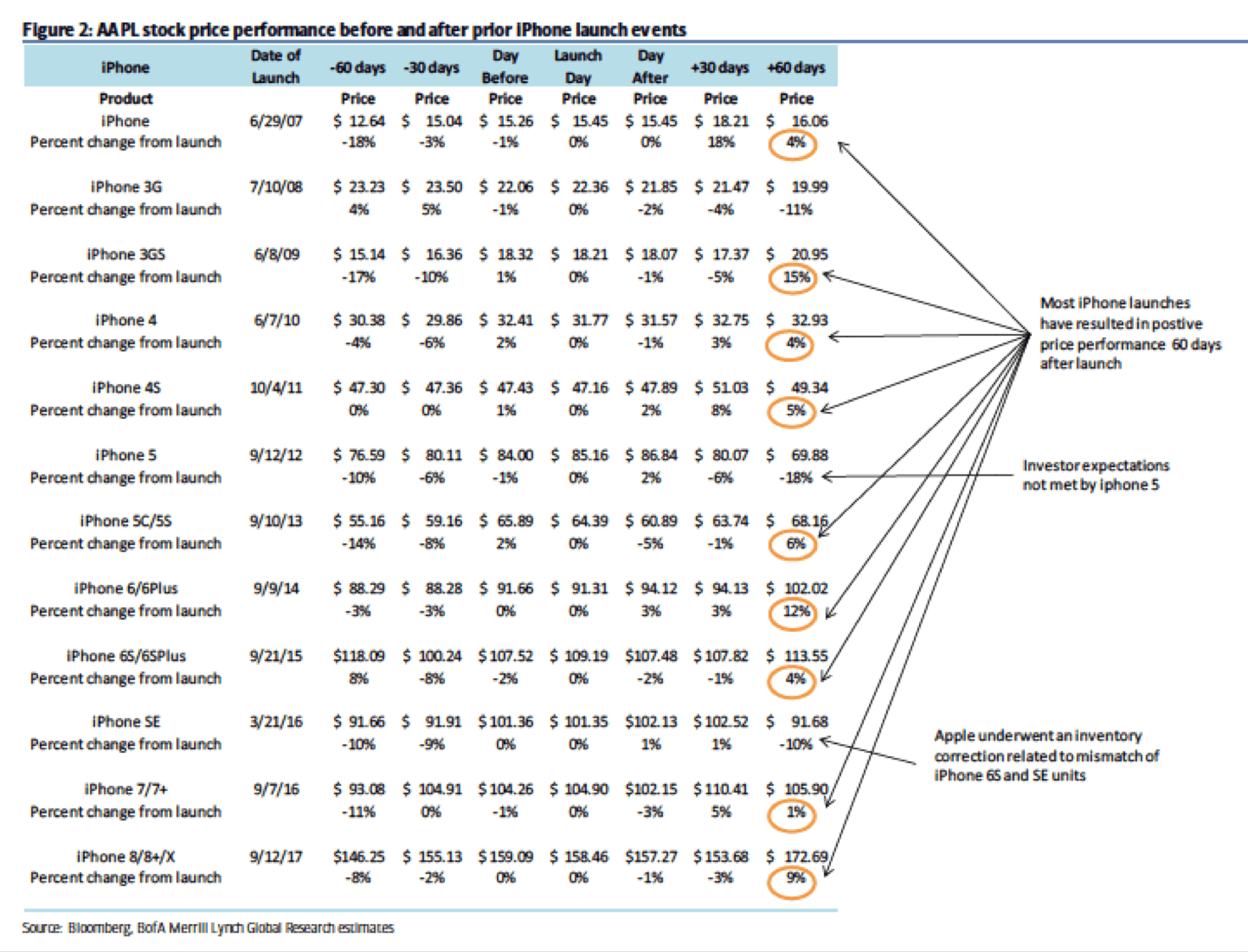 The chart reveals how Apple's stock typically has performed 60 days after a launch. The reaction has been largely positive, barring down moves in 2008, 2012 and 2016.
Last year's iPhone 8/8 Plus and X models delivered a 9% gain for shares in the following two months, though the 7 appears to have jazzed investors a bit less.